Top 4 Reasons Why USCIS Might Challenge a Work Experience Evaluation and How to Prevent an RFE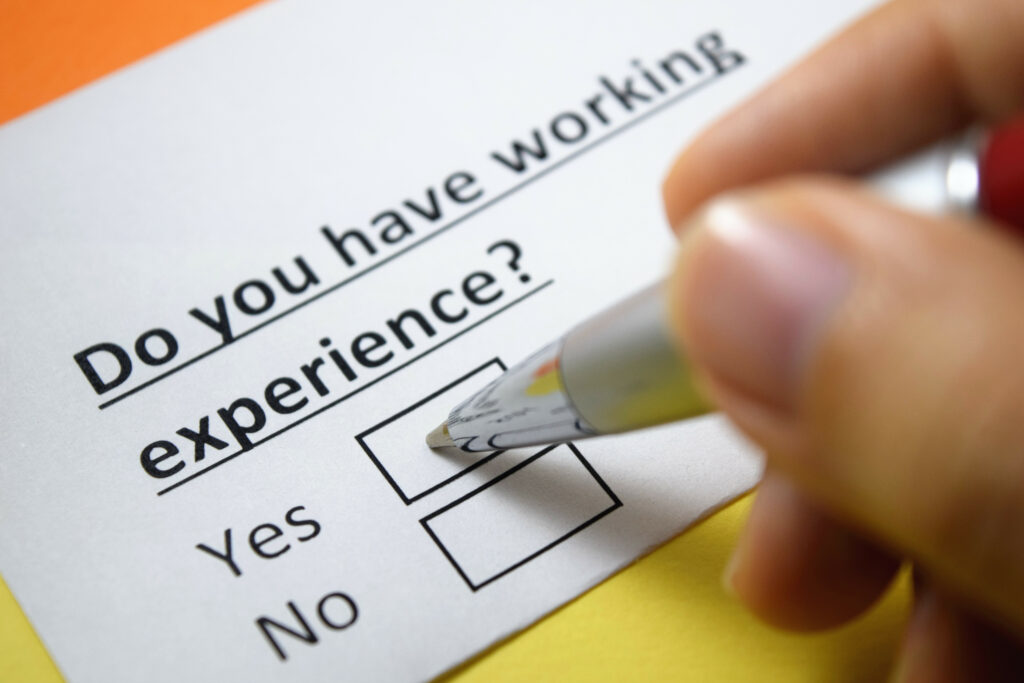 By: Angela Cook
One of the more common evaluations H-1B beneficiaries obtain is an experience expert letter that assesses a beneficiary's academic history and prior work experience. For nearly three decades, this type of expert opinion letter had largely gone unchallenged, as long as the conclusion (that a beneficiary has earned the equivalent of a Bachelor's degree) was defensible, and the documentation on which the letter was based is accurate and detailed. However, over the last few years, USCIS has taken a tougher stance and has been challenging work experience evaluations more and more.
Here are four things to consider when procuring a work experience evaluation that just might help avoid an RFE.
1. The 3:1 Rule – the crux of the argument
In order for a work experience evaluation to be effective, the "three-to-one" rule must be applied to obtain a US bachelor's equivalency. Under this "three-to-one" rule, an individual may substitute three years of progressively responsible work experience for one year of college-level education. Technically, an individual with at least twelve years of progressively responsible experience in a certain field, without any post-secondary education, could be deemed qualified for a specialty occupation under this rule. However, in FY20, USCIS issued many more RFEs in cases where the beneficiary relied solely on work experience to obtain a US bachelor's equivalency, which suggests restrictions have tightened. It is much more effective to base a US degree equivalency on a combination of both academics and work experience, ideally at least six years.
2. Detailed Work Verification Letters VS Resume
Another trend from FY20 is that USCIS is requiring more official and authoritative proof of the beneficiary's work experience to accompany a resume. The beneficiary's resume and statements alone are no longer enough. Such documentation should provide evidence of the beneficiary advancing progressively through their roles and duties with their previous employers. These work verification letters must include dates of employment, position titles, and details of the job duties performed. USCIS strongly recommends work verification letters that are printed on the employer's letterhead. While work verification letters can be challenging for the beneficiary to obtain, these letters will dramatically reduce the chances of an RFE for a beneficiary's petition.
Furthermore, the foreign national's work verification letters should indicate collaborative efforts with supervisors, subordinates, and peers, along with the detailed duties that incorporate the theoretical and practical application of specialized knowledge of a field related to the specialty occupation associated with the beneficiary's filing. This recognition of expertise is another important component of an effective work experience evaluation.
3. Progressive Work Experience– an important distinction
Progressive work experience demonstrates the individual's previous work experience as diverse, developed, and capable of performing a variety of duties. By showing that the individual has had a range of work experience that varies from entry-level to expert-level, the individual demonstrates their competence and likelihood to succeed in their new role.
4. Authority to Grant Credit – not all experts are equal
While in previous years USCIS was more accepting of work experience evaluations from many professors, USCIS has been increasingly challenging both the authority of the professors who are offering expert opinion letters, as well as the universities with which they are affiliated. USCIS wants to verify that the professor's university has a program dedicated to granting college-level credit and that the professor has a letter from the university indicating his or her authority to grant such credit. For FY21, it's important to make sure that any expert who provides a work experience evaluation based on previous work experience has the proper documentation to back it up.
Park's goal is to provide the individual or hired attorney with an evaluation letter that is supported by documentation that USCIS will consider verified. By staying aware of what documentation is deemed appropriate by USCIS standards, individuals and attorneys alike can provide us with the necessary paperwork in order to create detailed evaluation letters based on verified experience.
As an Operations Analyst at Park Evaluations, Angela Cook works with the writing team to create evaluation letters for candidates looking to attain their visa of choice. When not at the office, Angela devotes time to teaching or doing yoga, meditation and producing electronic soul music.