Attorney Spotlight: Nancy Shalhub of Ogletree Deakins
By Ryan Mernin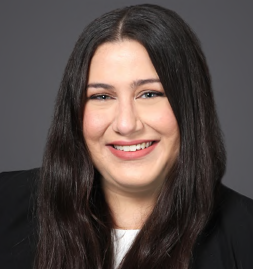 Ryan recently caught up with Nancy Shalhub of Ogletree Deakins to discuss the relatively new H-1B lottery and other potential immigration policy changes. This entry in our Attorney Spotlight series continues our focus on emerging challenges and changes in the business immigration world.
---
Q: What visas does your firm typically handle?
Nancy: Ogletree Deakins has one of the nation's largest business immigration practices, providing premier immigration services for nearly 28 years. Our largest corporate immigration clients are Fortune 10/50/100 companies with thousands of employees requiring immigration support worldwide. Our most common nonimmigrant visas include H-1Bs, TNs, E-3s, O-1s, L-1s, and H-1B1s. For all of our clients, we offer comprehensive immigration representation, counsel on internal immigration processes and policies, guidance, development, education, and offer day-to-day support and strategic advice to management, Global Mobility, and human resources (HR) in relation to their immigration programs.
Q: What are the major changes you've witnessed in the industry, from the time you began working in business immigration up to the present?
Nancy: Over the years we have experienced constantly changing trends at the rate Requests for Evidence (RFE) have been issued. In the last few years, there was an uptick in RFEs across all visa processes (NIV and IV). As of most recent, under the current administration, we have seen somewhat of a decline in RFEs. Over the years we have also seen an increase in processing times for Adjustment of Status (AOS) applications due to backlogs, as well as EADs (both NIV and AOS). With USCIS' more recently announced premium processing option for some applications that did not previously qualify for premium processing, this welcome change should bring about positive impact for many applicants that have in the past experienced delays that extended over several months.
Q: How has the (still relatively new) H-1B lottery system impacted your clients? Any predictions for upcoming years, for example whether we'll continue to see multiple rounds of lottery selections?
Nancy: The H-1B electronic registration process for the H-1B lottery system has been overall a positive change for many clients. Prior to the electronic registration process, clients would wait several months before they knew whether one of their petitions was selected. The electronic registration system has allowed clients the opportunity to better plan with their foreign national population, alongside the business, allowing for smoother transitions and more visibility into the H-1B lottery. As per multiple rounds of selections, I believe we could continue to see multiple rounds of lottery selections.
Q: Any major policy changes you'd like to see in the coming years?
Nancy: I would like to see continued use of technology as it relates to our petitions and filings. The H-1B electronic registration process is a great example of creating more efficiency due to the integration of new tools and technologies. I believe the use of technology can assist with backlogs, efficiency, consistency, and transparency for both businesses and foreign nationals.
Q: What's the most rewarding part of being an immigration attorney?
Nancy: Being able to work with our clients and being a small, positive part of their immigration journey is the most rewarding part of being an immigration attorney. As a daughter of immigrants, I understand the obstacles families face and the concerns they might have in relocating to a new country. I am proud to be a trusted advisor and partner to our clients as they navigate the immigration system as well as their immigration programs.