Attorney Spotlight: Shehryar Chaudhry at BAL
By Shail Sturm and Ryan Mernin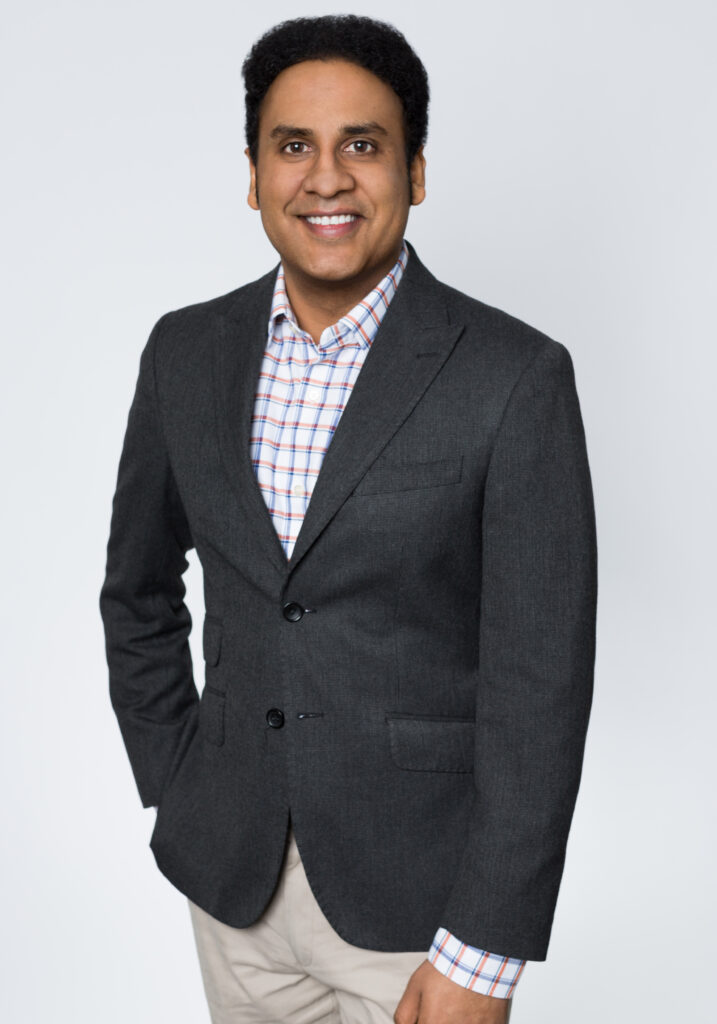 Business immigration can present interesting challenges to immigration attorneys and their industry partners. Seasonal workloads and annual changes to the regulatory rhythm of petition filings sometimes disrupt the day-to-day operations even for industry leaders – not to mention delays and difficulties brought on by the global pandemic. But recent updates from USCIS seem to point toward a smoother process and more responsive regulatory environment. This week, Ryan and Shail spoke with Shehryar Chaudhry at Berry Appleman & Leiden to focus in on regulatory updates, USCIS' efforts to address consulate backlogs, and other upcoming changes and challenges hitting the industry.
---
Park Evaluations: What visas does your firm typically handle and what Request for Evidence (RFE) trends have you noticed recently?
Shehryar: BAL is the world's leading corporate immigration law firm focused on meeting the immigration challenges of clients around the world. On the U.S. immigration side, we handle every type of employment-based immigrant and nonimmigrant visa for our clients. Our most common nonimmigrant visas include H-1Bs, L-1s, TNs, O-1s, E-3s, H-1B1s, J-1s, and P-3s. As far as RFE trends, we have seen a welcome decline RFEs issued under the current administration. We have specifically seen a big decline in RFEs and denials for H-1Bs, which is the most common type of employer-sponsored work visa. For example, we are no longer seeing as many RFEs that challenge whether an H-1B candidate meets the definition of "specialty occupation" and the required qualifications. Along with lower RFEs, H-1B denial rates have gone back to pre-Trump levels. Employers welcome these positive trends since they remove unnecessary constraints and costs in hiring foreign national workers and reduce the risk that current employees will experience interruptions in their work authorization.
Park Evaluations: Speaking of H-1Bs, there has been talks about the US government coming up with new regulations for the H-1B visa. Do we know what impact these new regulations will have on adjudications?
Shehryar: That is correct. The Department of Homeland Security is expected to propose new regulations to modernize the H-1B visa program. The DHS has not yet released the new regulations, which were originally planned for release in May 2022, but we are expecting them to be forthcoming next year. Additionally, the Department of Labor has on its regulatory agenda a proposal to amend prevailing wage requirements for H-1B, H-1B1, and E-3 classifications, targeted for October 2022. Some of the measures the new DHS H-1B regulations are supposed to address include redefining the employer-employee relationship, providing new guidelines for site visits, addressing "cap-gap" issues, providing more clarifications on the requirements for H-1B amendments for material changes, and notification requirements for worksite location changes. At this time, it is too early to know their impact on employers but we are hoping DHS creates practical, reasonable, and clear rules that focus on streamlining the petitioning process for employers and improving the adjudication process by USCIS.
Park Evaluations: That is great news about the decrease in RFEs and Denials. How are things at the US Consulates? Has there been any improvement in the appointment backlogs?
Shehryar: Unfortunately, we are still experiencing challenges with visa appointment delays and backlogs at the U.S. Consulates. While the Department of State has allowed consular officers to waive the in-person interview requirement through the end of 2022 for certain visa applicants with approved USCIS petitions and prior U.S. visas, many employees continue to have a tough time obtaining visa appointments. This affects when new employees are able to travel to the U.S. to start their jobs and impacts expatriate employees already in the U.S. who need to travel abroad and require a visa renewal. For example, the U.S. Consulates in India are extremely backlogged and many clients are not able to find available visa appointment dates, including interview waiver/drop box appointments. For applicants who are lucky enough to find an appointment by checking for new slots daily, the appointment is usually not until several months in the future. We are expecting visa appointment delays to continue at the U.S. Consulates through the rest of the year and into 2023 due to significant backlogs and resource shortages stemming from the COVID-19 pandemic. Some U.S. Consulates remain closed or are operating at limited capacity and while we've seen improvements at certain posts, the vast majority of travelers should expect delays in obtaining visas at the U.S. Consulates.
Park Evaluations: That is unfortunate about the backlogs for visa appointments at the US Consulates. How about the backlog with USCIS? Have you seen any improvement with some of the recent measures implemented to address the backlog such as expansion of premium processing, increase in staffing, and work permit extensions?
Shehryar: The recent measures are certainly positive steps in the right direction. To its credit, USCIS is aware of the issue of the backlogs and is coming up with solutions to fix it. For example, a couple of months ago the agency announced new internal processing goals it hopes to achieve by the end of fiscal year 2023 that would see I-485, Adjustment of Status applications adjudicated within 6 months and EAD applications processed within 3 months. To reach these goals, USCIS plans to increase capacity, improve its technology, and expand staffing.
As far as the recently implemented measures, we have seen limited impact so far from the expansion of premium processing for EB-1 multinational managers. This is because the premium processing upgrades are available for certain petitions filed in early 2021 and that are still pending. We expect to see the benefit of premium processing when it expands to other applications such as dependent extension-of-status applications and EAD applications, but these changes are not expected to go into effect until USCIS improves its resources and staffing, which could take a few years.
That said, we have seen some reductions in backlogs and quicker adjudication trends for certain applications filed in 2022. For example, we have seen improvement in the approvals of nonimmigrant dependent (e.g., H-4) extension of status applications and EADs filed in 2022 for certain cases. These steps have been in the right direction and we are seeing them affect our clients. Faster processing will alleviate the frustrations of our clients, especially H-4 visa holders, who have had to wait sometimes a year or longer for their extensions and EAD applications to be approved.
Park Evaluations: What are some changes you hope to see in the coming months and even coming years, as far as business immigration goes?
Shehryar: I will start with changes I would like to see long-term in business immigration. I would like to see continued use of technology to help streamline the immigration process for employers and their employees. From someone who has experienced H-1B cap both under the old system and now with the electronic registration system, I believe that the new system has been a net positive, not only for legal practitioners in the business immigration field, but also for our clients by making the process more efficient and removing the need to spend time and resources preparing unnecessary petitions. I would like the immigration agencies to continue to adopt new technologies, including automation, to help improve operational efficiencies and help reduce backlogs and make the business immigration process more consistent, efficient, and streamlined for employers, employees, and law firms.
In the short term, we would like to see the agencies address the chronic green card backlogs that have been heavily exacerbated by COVID-related delays. In the short term, they should take immediate steps to ensure that the record high number of available green cards/immigrant visas this year do not go to waste when the fiscal year expires Sept. 30.
Park Evaluations: Thank you for raising this issue. USCIS indicated that 66,781 employment-based immigrant visas/green cards went unused at the end of Fiscal Year 2021. What are we expecting for the rest of Fiscal Year 2022, which ends Sept. 30, 2022, as far as green card approvals.
Shehryar: USCIS stated there are approximately 280,000 employment-based immigrant visas/green cards for FY 2022. This is double the typical annual amount due to unused visas from FY 2021. I am hoping that USCIS will find a way to adjudicate as many AOS applications as possible for applicants whose priority dates are current to avoid green cards going unused and being wasted this fiscal year. For the first time, USCIS publicly encouraged EB-3 applicants to switch to EB-1 and EB-2 categories, where more visas are available, (in a process known as interfiling) if eligible.
We are hoping USCIS is able to maximize the use of all of their resources across the agency to ensure they use all visas available this fiscal year. Unused green cards negatively impact businesses and the U.S. economy as eligible workers are unnecessarily deprived from obtaining permanent legal resident status. With record numbers of employment-based green card applicants waiting in line, any wasted green card causes wait times to increase even further.
Park Evaluations: Thanks. Great advice. Last question here. What's the most rewarding part would you say of being an immigration attorney?
Shehryar: For me, no matter how many petitions or applications I've filed, it still feels really good to get an approval. I know that each approval profoundly affects someone's life, their goals and dreams and their family members. As an immigrant myself, who was born in Pakistan and came to the U.S. at a young age, I know first-hand how hard it can be to live in a new country and adapt to a life here. So anything I can do to help other immigrants and make a positive difference in their lives is rewarding. In addition to helping people personally, I also take pride in being a reliable and trustworthy advisor and lawyer for my corporate clients and helping them navigate challenges for their immigration programs and their global workforces.