Attorney Spotlight: Hiba Anver of EIG
By Shail Sturm and Ryan Mernin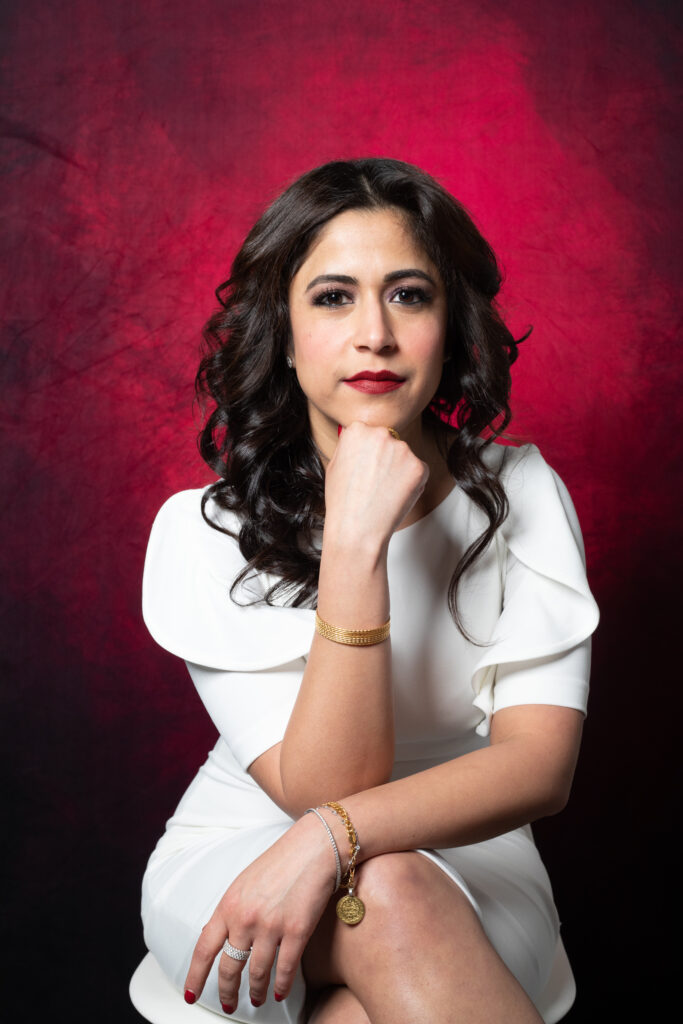 Despite pandemic shocks, business immigration continues to be a strong route for the world's talent to enter the United States. Shail and Ryan caught up with Hiba M. Anver at Erickson Immigration Group to provide clarity on current trends and obstacles facing foreign nationals seeking entry to the United States on the H-1B visa. This entry in our Attorney Spotlight series continues our focus on emerging challenges and changes in the business immigration world.
---
Park Evaluations: What visas do your firm typically handle and what trends have you noticed recently?
Hiba: Our firm handles the full range of employment-based immigration options available to companies that seek to hire foreign talent. The visas that we work with the most include H-1Bs, TNs, E-3s, O-1s, L-1As, L1Bs, etc. In terms of trends, we've seen some pretty problematic trends in the last few years, beginning with the Trump administration. There were a lot of new rules released and even though we were still getting our cases approved, the process seemed to take longer and we had to jump through more hurdles to make it to the finish line. Now, its all about COVID and the impact that COVID had on immigration. There were significant delays resulting from embassy closures as well as entry bans. We had to deal with situations in which some of our clients were either stuck abroad without the ability to return to the U.S. or, conversely, desperately needing to return to their home countries and unable to do so. At the present time, immigration backlogs are probably one of the hardest things we're dealing with.
Park Evaluations: Let's talk about H-1B's. Obviously, the numbers came out about three weeks ago: 400,000+ registrations and only 85,000 were selected. What advice would you give to someone who maybe wasn't selected in the lottery this year?
Hiba: The best advice that I can give to someone who was not selected in the lottery is to immediately connect with your immigration attorney to assess what alternative options you have available to you, knowing that alternative options vary from person to person. Alternative options can include switching to a different immigration status, to re-enrolling in a university full-time program, to talking to your employer about potentially transferring to a different international office, to returning to your home country. Because there's no "one size fits all" solution, the best advice that I can give is talk to your immigration attorney so that you can quickly identify the solution that works best for you in your specific immigration situation.
Park Evaluations: What are some changes you hope to see in the coming months and even coming years, as far as business immigration goes?
Hiba: An improvement in backlogs. USCIS Director Ur Jaddou recently testified before Congress and stated that USCIS had 8.5 million pending cases and that 5.3 million had been pending beyond published processing times.  There are certain immigration applications that are so significantly delayed that it's really starting to impact the quality of life of our clients. Clients are becoming increasingly anxious about when they will officially become green card holders. Many of them have been waiting on employment authorization documents for several months and have not been able to either start working or return to work. USCIS has, however, implemented a number of changes and measures in the last several months to try to eliminate that backlog and I really hope to see some improvement soon.
Park Evaluations: You mentioned the backlog, and I know there were some recent measures announced in an effort to address that backlog. There's the expanding premium processing, the addition of new case workers, and work permit extensions. What are your thoughts are on those as a sort of first step?
Hiba: I'm definitely very appreciative of all of these measures, but the case types that are the most backlogged are not going to be eligible for premium processing until fiscal year 2025. That, to me, is a little concerning because I'm not able to envision exactly how that's going to assist in clearing the existing backlog right off the bat. But, I'm really happy the new 540 day automatic extension period for certain EAD holders. I think that is a really significant development.
Park Evaluations: Okay. I'll switch this question up a little bit, but what advice would you give to someone who wants to study in the United States – and wants to stay in the country after they complete their degree – while they're searching for schools and programs to study in?
Hiba: I don't know if I necessarily have any advice to somebody who wants to study in the United States. I think that that's a very personal decision. Once an individual has settled on the United States, however, my advice to them would be make sure that you're staying in touch with your university advisor and also possibly consulting with an immigration attorney so that you understand what your potential immigration journey is going to look like. The more education and information you can obtain on the front end, the better. The other piece of advice I would give is to folks who are eligible for more than 12 months of OPT: If your employer is amenable, then try your luck with the H-1B lottery as soon as possible. You want to make sure that you are participating in the lottery as many times as your immigration status allows so that you can increase the odds of being selected.
Park Evaluations: Thanks. Great advice. Last one, here. What's the most rewarding part would you say of being an immigration attorney?
Hiba: I think the most rewarding part is knowing you made a positive impact on a person's life. Sometimes our clients will tell us that we helped them achieve their dreams and sometimes they will tell us that we helped them achieve their parents' dreams for them. Hearing things like that really means a lot to me because I'm also the child of immigrants and I know the sacrifice it takes for immigrant families to establish a life here. In my opinion, that is the most rewarding part of the job.