Blanket L-1 Visas and How Companies can Benefit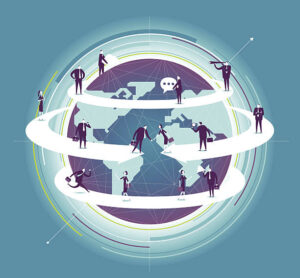 When a multinational company sends an employee to a subsidiary in the United States, candidates will need to be granted L-1 status through USCIS. But what if they need to send more than one employee at a time? That's where the L-1 Blanket visa comes in.
While a regular L-1 visa is granted on an individual basis, Blanket status grants multiple employees from the same company the ability to transfer to the states to work at a U.S. branch. The criteria for employees (managerial capacity for L-1A and specialized knowledge for L-1B) remains the same, but the process of obtaining this kind of L-1 status is expedited, sometimes up to six months faster. This is helpful when a company needs to send employees on short notice, as there are fewer hoops to jump through when it comes to obtaining a visa.
However, to petition for L-1 Blanket status, a company must have at least one of the following criteria:
At least 1,000 employees working at the U.S. branch
Ten or more employees with L-1 status obtained in the last year
Combined annual sales of $25,000,000 or more at the U.S. company/related U.S. companies
Additionally, only companies involved in commercial trade and services with three or more foreign branches can apply for this kind of status, and the U.S. branch must have been established for at least one year prior.
Once these criteria are met and the company provides USCIS with the necessary documents, the company may send multiple qualified employees to the U.S. quickly instead of waiting for USCIS to approve every single individual petition.
So how will this shape the rest of the year? As travel restrictions related to Covid-19 continue to be eased, multinational companies may benefit from the short-notice, expedited process that the Blanket L status grants. Recently established U.S. branches could take advantage of being able to transfer qualified, experienced employees who have already been working for the foreign branches instead of hiring new employees within the states.
To request an expert opinion letter or credential evaluation related to your Blanket L-1 petition, email [email protected].