FREE SPECIALTY OCCUPATION RFE RISK ANALYSIS WHITEPAPER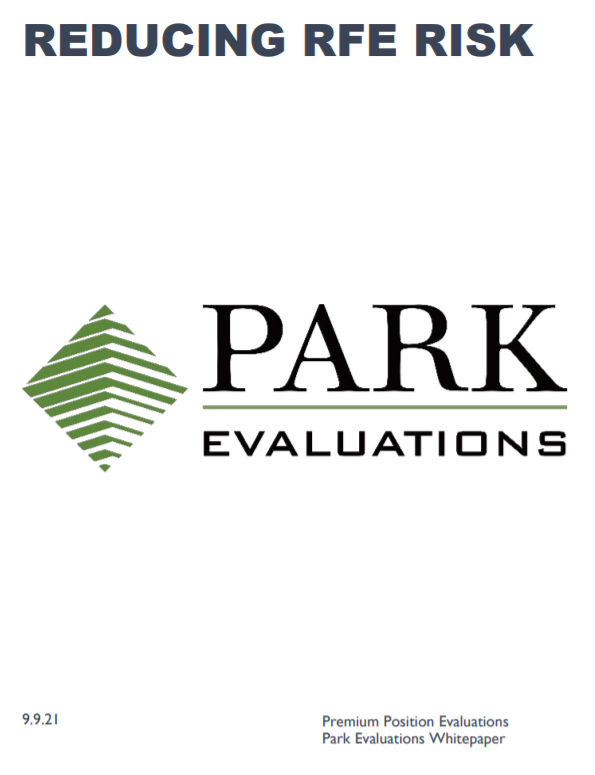 What you'll learn in this whitepaper
H-1B non-immigrant work visa petitions always carry the risk of a Request for Evidence. To protect your cases from RFE interruption, it's important to understand the reasons USCIS officers issue RFEs. This whitepaper discusses one of the key issues USCIS raises, the Specialty Occupation definition.
The purpose of this document is to give you a thorough overview of the concept of Specialty Occupation, to identify some of the key petition issues that can lead to a Specialty Occupation RFE, and to show you how Park Evaluations' Premium Position Analysis can help your team mount a successful RFE response that can help get your visa approved.
What you'll get from this whitepaper
Concise, analytical definitions
Real RFE examples with quotations and commentary
Key strategies to avoid and respond to Specialty Occupation RFEs
Thank You!
Your form has been submitted.
Watch the Webinar below